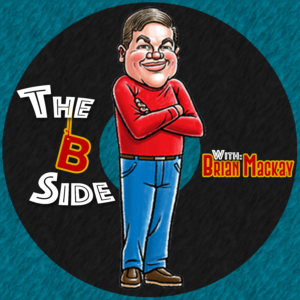 Bob Starkey, Texas A&M Women's Basketball
LinkTree: https://linktr.ee/thebsidepodcast 

Original Air Date: March 17, 2021
Host: Brian Mackay
 
Thank you for flipping to the B Side!

On this episode: 
Brian was joined by Texas A&M Women's Basketball Assistant Coach, Bob Starkey. Coach Starkey has been coaching both Men and Women's Basketball for over 40 years and is making his 24th appearance in the NCAA Tournament.

Coach Starkey talked to Brian about the uniqueness of this year's tournament, being centrally located in the state of Texas and while it would be great to win a national championship any time, winning one in the home state would be pretty cool for the Aggies. Coach Starkey also gives a great breakdown of their opponent, the Troy Trojans.  
Please be sure to check out this episode as we all are getting ready for this year's Tournament. The road to San Antonio is officially here!

Special thanks to the following:
 -Fiverr.com user: artist61 [Logo Caricature]
 -Fiverr.com user: kendoepro [Official Theme Song]

E-Mail the Show: thebsidepodcast@gmail.com
 
MORE LINKS
 Check out the official website:
 BrianMackay.org/thebsidepodcast
 "Like" The B Side Podcast on Facebook:
 http://bit.ly/BSideFB
 "Follow" The B Side Podcast on Twitter:
 http://bit.ly/BSideTwitter
 "Follow" The B Side Podcast on Instagram:
 https://instagram.com/thebsidepodcast
 "Subscribe" to our YouTube Channel:
 http://bit.ly/BSideSubscribe
 Check out our SmugMug Shop:
 http://bit.ly/BSideSmug
 Check out our TeeSpring Shop:
 https://teespring.com/thebsidepodcast
 Check out the BMac Productions YouTube Channel:
 http://bit.ly/BMacYouTube